If you're looking for more than a few days of well-deserved rest, here are a few suggestions.
…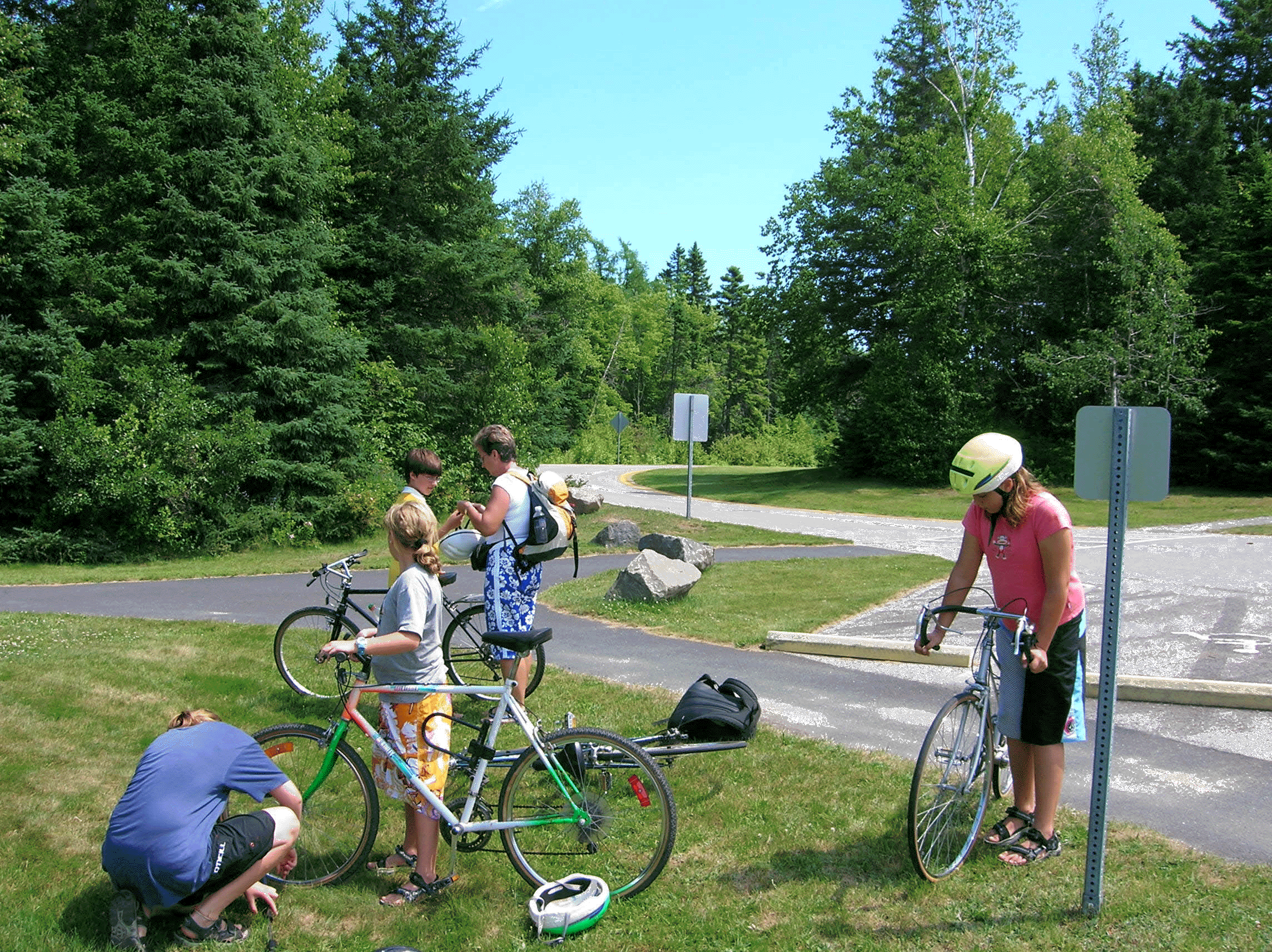 …
Those who are familiar with the writings of Bouctouche's own Antonine Maillet will certainly want to visit "Le pays de la Sagouine" to have a look
into Acadian life in the past. Across the street from the Auberge you will find
the "Kent County Museum", complete with chapel and historic implements.
Saturday mornings through the summer months the town centre is abuzz with the Farmers' Market.
Then there is the Maury winery, the Eco-centre Irving, the golf course, our walking and biking trails, some passing through
the Irving Arboretum, and others winding over the Bouctouche River. At the Eco-centre, there is the boardwalk,
an interpretation centre, an observation tower to have a better look at P.E.I., and of course, the sandy beach and the warm Northumberland Strait!
…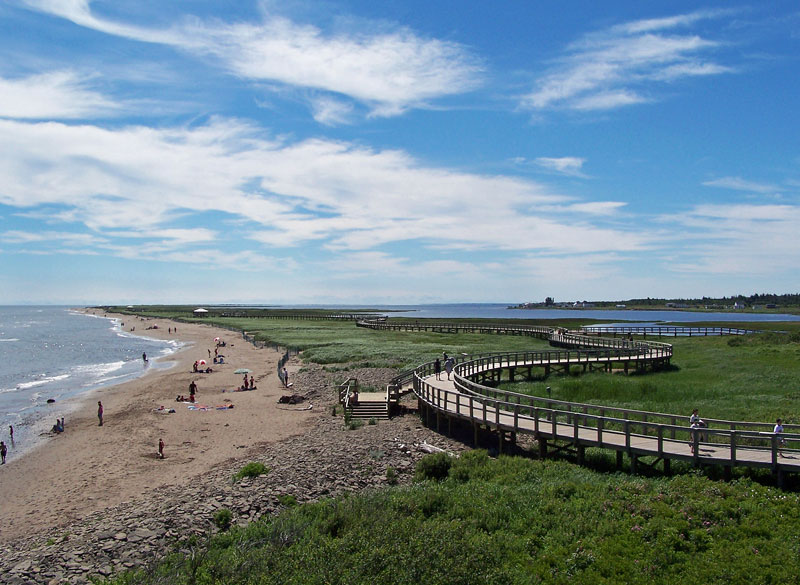 …
Our new Cultural Centre has an artists' gallery, coffee shop and activities to be arranged.
The well-known Olivier Soapery (soap outlet), complete with a tour and a free presentations,
is just down the road.
Kouchibouguac National Park is a short drive away — rent bicycles in summer
or cross country skis in the winter. In the same area you can arrange an
excursion to observe the bears in their own environment.
Or head to the University of Moncton to visit the Acadian museum and university gallery
to see what Acadian artists are exhibiting. Continue onto the Hopewell Rocks (about a 45-minute drive),
Cape Enrage and Fundy National Park.
…
---